Residential & Commercial Spray Foam Insulation Contractors in Lafayette, Indiana
Advanced Seal Spray Foam Insulation is a insulation contractor that is dedicated to providing exceptional service to the Lafayette, IN area. Be it a small residential job or a large commercial project, you'll receive the same quality of service and treatment from our professionals.
Over the years, we've provided our services to numerous customers who are satisfied and happy with our work. Our team works efficiently and proficiently, which allows us to exceed our clients' expectations, providing them the best spray foam insulation Lafayette, IN has to offer.
If you want to insulate your property and are looking for a professional and reliable spray foam insulation contractor in Lafayette, IN, you have come to the right place.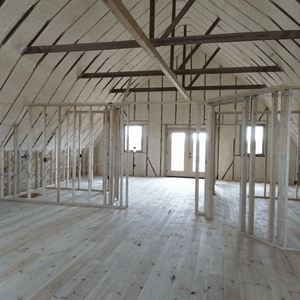 Insulation Contractors in Lafayette, IN
Maintain better comfort in your home or building with help from a customer-centered insulation contractor. We're dedicated to making your maintenance process as easy and hassle-free as possible. With our focus on quality and efficiency, you can rest easy knowing your new residential or commercial insulation system is designed to last. Because quality matters to us, we take pride in our A+ rating with the Better Business Bureau®. When you choose a spray foam insulation system, we promise decades of year-round comfort that will help you cut energy costs.
Have you noticed an increase in your monthly energy bills? Contact Advanced Seal today in Lafayette, IN to get started with your free, no-obligation inspection and quote.!