Residential and Commercial Spray Foam Insulation Contractors in Rossville, Indiana
Welcome to Advanced Seal, where you'll find experts who can help you with all of your insulation needs in Rossville, Indiana. If you own a home or business and are looking for insulation solutions that work well and are easy to use, you've come to the right place. Our skilled technicians and contractors work hard to give you the best service possible and help you see the benefits of spray foam. We have the knowledge and high-quality products to help you make your home, business, or industrial property more comfortable and energy-efficient.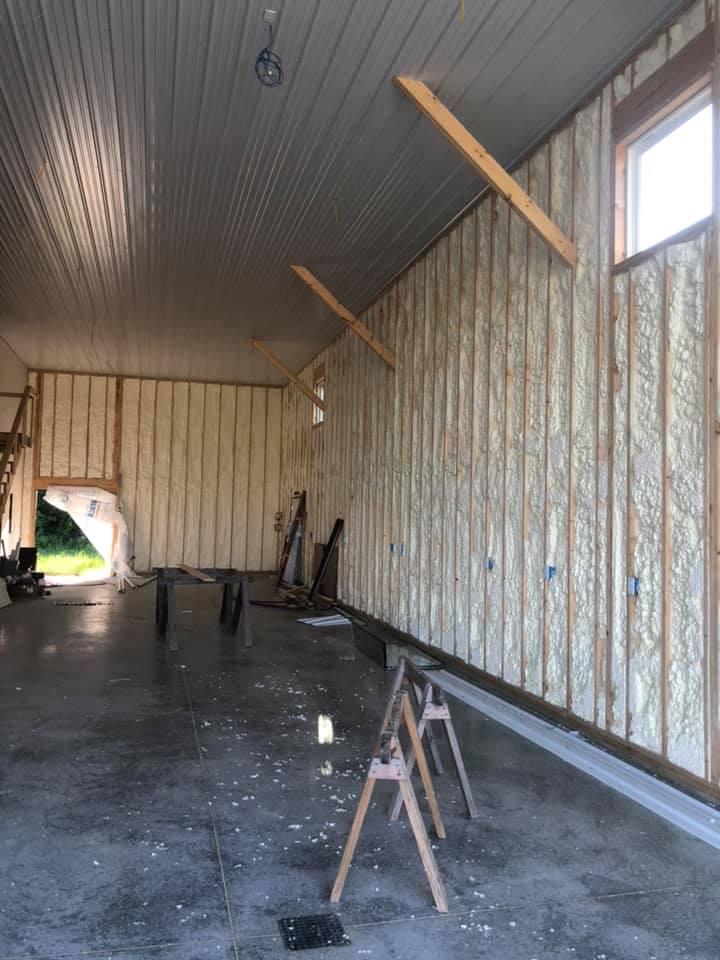 Why should Rossville, IN residents choose Advanced Seal Spray Foam Insulation?
At Advanced Seal, we believe that insulation is the best option for both home and business owners in Rossville, IN. There are a number of good reasons for this. Here are some of the most important reasons to choose spray foam:
Spray foam is a good way to improve energy efficiency because it creates a seamless, airtight barrier that stops air leaks and lowers heating and cooling costs. Spray foam in Rossville, IN is important for making sure the inside of a building is comfortable, especially when the weather is bad.

When insulation is used, the amount of energy used goes down, which means less money is spent on utilities. Even though spray foam may be more expensive at first, it could save money in the long run.

Spray foam makes a home more comfortable by keeping temperatures even and reducing drafts and cold spots. This could make your home or business better.

The closed-cell structure of spray foam keeps mold and mildew from growing because it keeps water from getting in. This can help make sure that your home stays dry and healthy.

Spray foam is good for the environment because it doesn't give off any harmful gases. The use of energy efficiency makes it a better choice for the environment than insulation.
Different kinds of spray-foam insulation
At Advanced Seal Spray Foam Insulation, we offer spray foam insulation with both open and closed cells. Each type is used and made in a different way. Each category is explained briefly:
Spray foam insulation with open cells can be used to improve the insulation of walls, ceilings, and attics. Because it is so light, it is a great choice for these kinds of uses. Even though it has a lower R-value, open-cell insulation is a better choice for soundproofing because it is cheaper and works better than closed-cell insulation. With its open-cell spray foam insulation, Rossville, IN, does a good job of controlling moisture.

Closed-cell spray foam is best for exterior walls, foundations, and roofs because it is dense and rigid, which makes it a good insulator. Due to its higher R-value, spray foam in Rossville, IN is known to provide better thermal insulation than open-cell insulation. The closed-cell insulation in Rossville, IN keeps water and vapor from getting into the building and also makes the building stronger.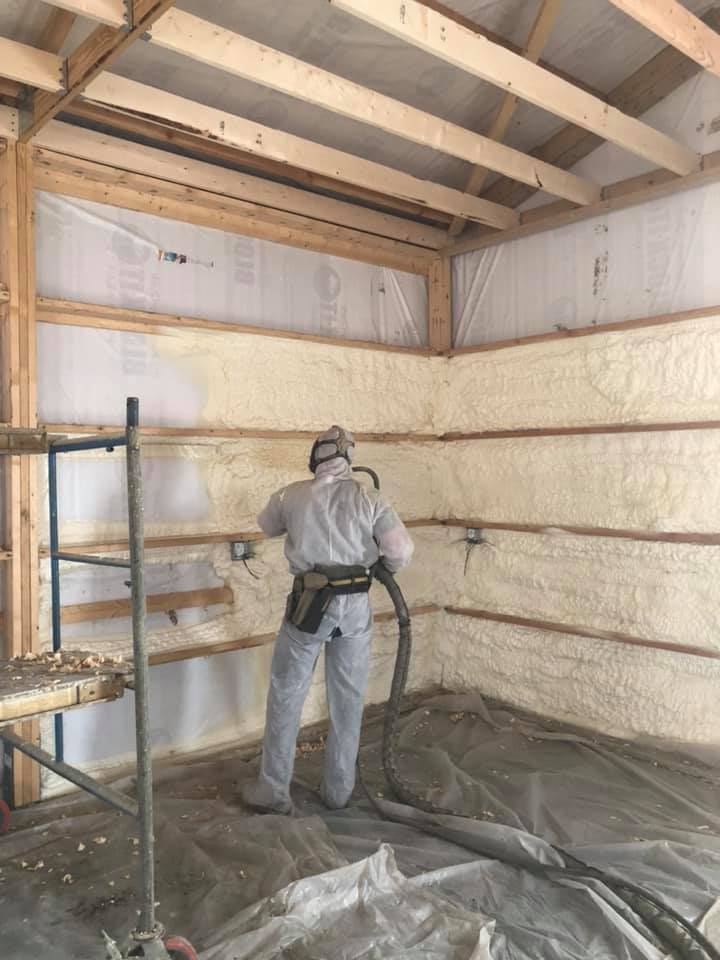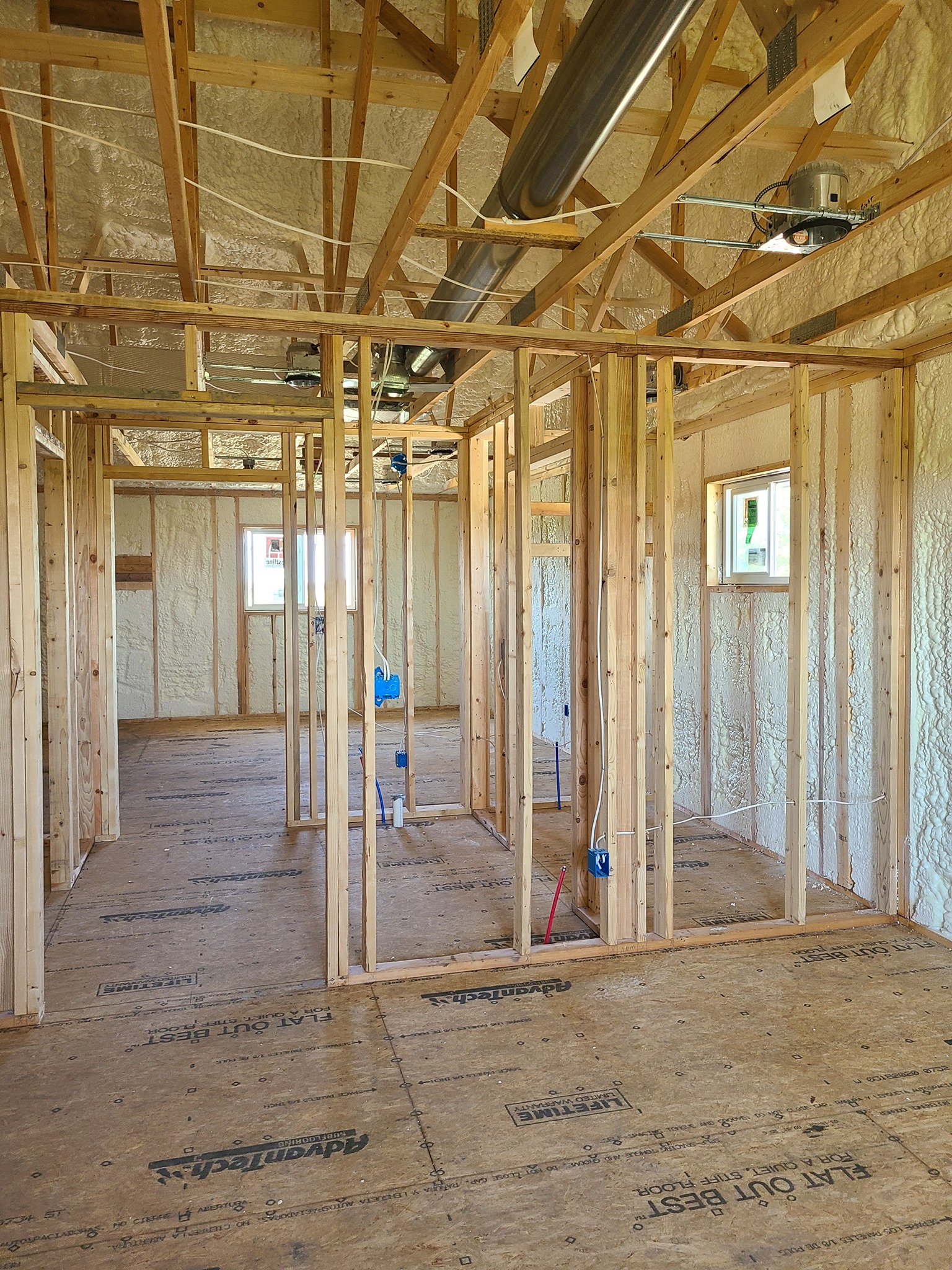 Spray foam insulation has a lot of benefits.
Homeowners and business owners in Rossville, IN who use spray foam can get a lot of benefits from it. When you choose spray foam from Advanced Seal, here are some of the main benefits:
Spray foam is better than other ways to insulate because it fills and seals holes, cracks, and spaces. Because of this, problems with wasted energy, air leaks, and the quality of the air inside are all made worse.

When closed-cell spray foam is used for insulation, moisture and vapor can't get through. You can stop damage from water and mold.

When spray foam insulation is used, it helps cut down on noise from nearby neighbors, traffic, and construction. This will make your house or office a calmer place to be.

Spray foam insulation lasts for a long time. It has been insulated for a number of years now. Repairs and replacements take time and money, so avoiding them is a good way to save both.

Spray foam insulation can be used to insulate the walls, ceilings, roofs, and foundations of both homes and businesses. Because it can be changed, it makes an insulating barrier that is seamless and very good.

The environment benefits from insulation that has few volatile organic compounds. Neither the air outside nor the air inside are in any way changed. Spray foam insulation protects not only your home but also the rest of the world.
The Process of Insulation
Advanced Seal Spray Foam Insulation uses a planned insulation process to make sure that the work they do is of the highest quality. Our process for insulating can be summed up as follows:
Our team does a thorough evaluation of your property to find the best insulation solution for your budget, building type, and weather in Rossville, IN. Next, the surface is made ready by cleaning it well and getting rid of any debris. Our team of skilled technicians will apply the spray foam in a uniform way, using specialized tools to create a perfect and impenetrable barrier. We do inspections before and after installation to keep our high-quality standards. Also, once the insulation has hardened, our team will trim and remove any extra material, making sure that your property looks neat and well-kept. In the end, we guarantee a clean workplace by getting rid of trash and leaving your place of business in an orderly way.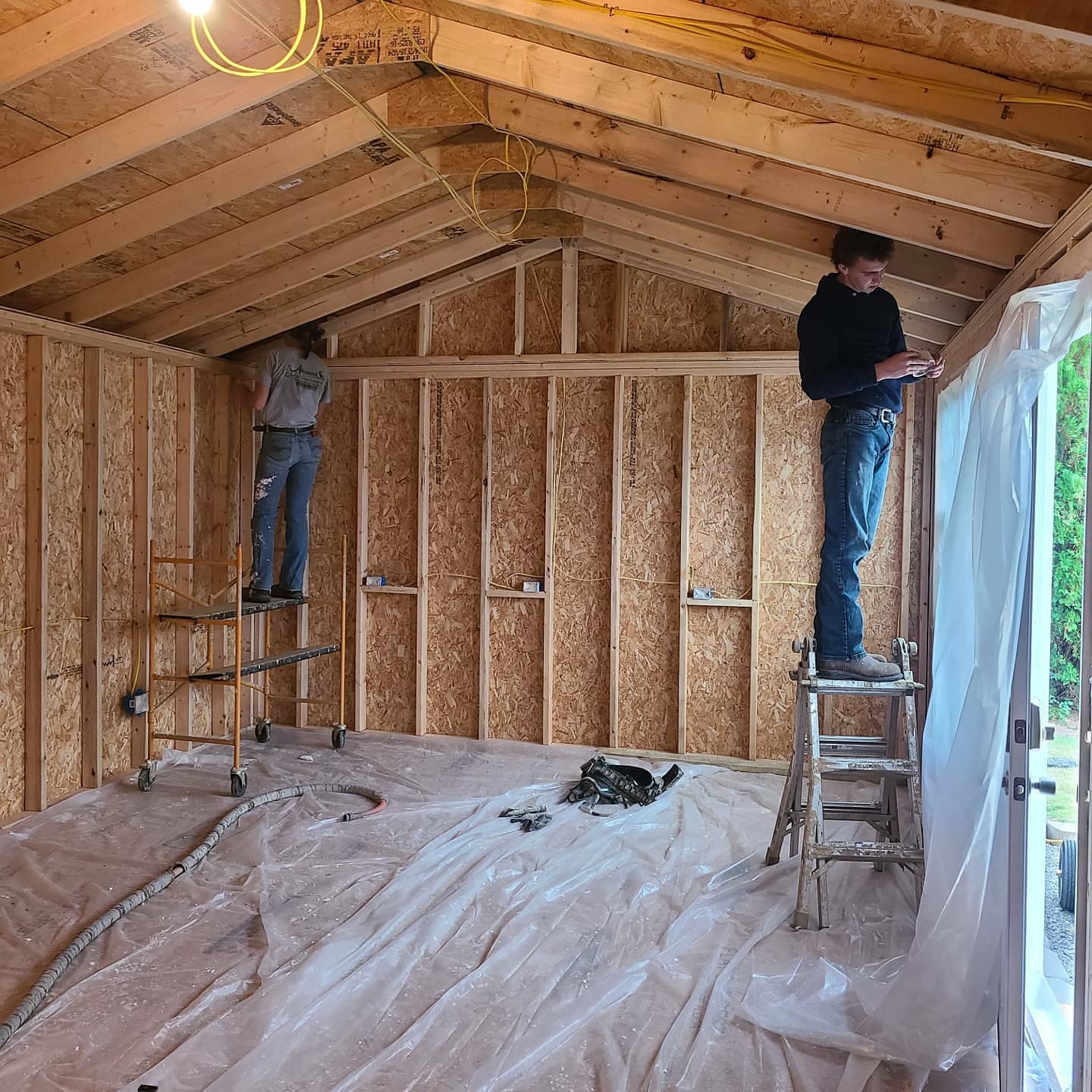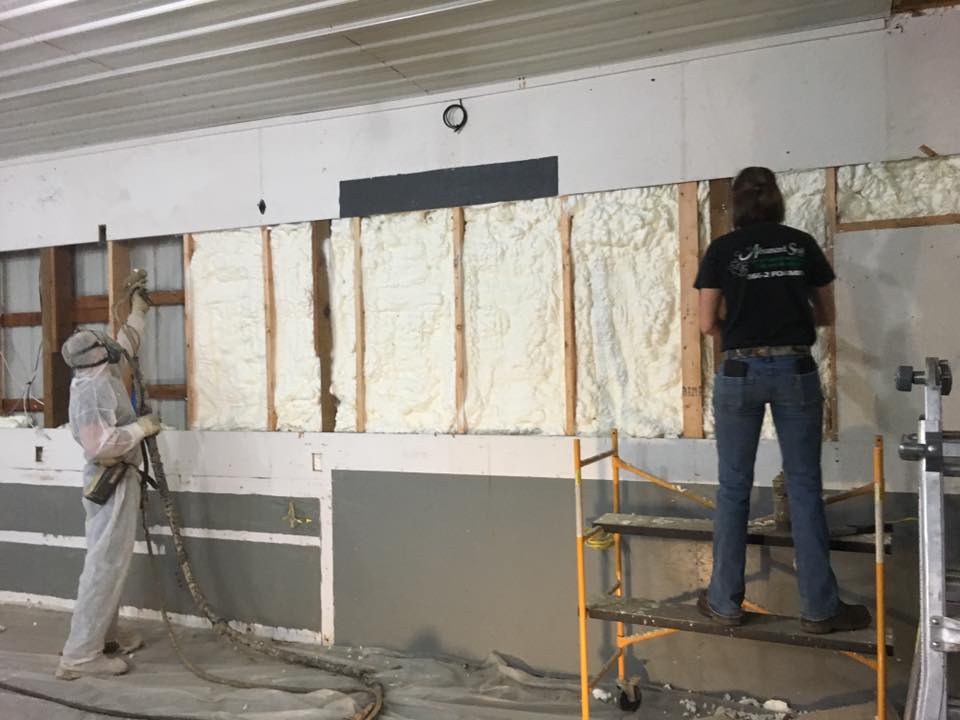 What We Do
Advanced Seal Spray Foam Insulation is a well-known and reliable spray foam company in Rossville, IN. They do spray foam better than anyone else. We are committed to giving insulation services of the highest quality to both homeowners and business owners. Our team is made up of technicians with years of experience in the field and high levels of skill. So, they know how to use the latest techniques and technologies for insulation and have had a lot of training in these areas.
Our Group
Advanced Seal has a team of skilled and experienced technicians who are dedicated to providing excellent insulation services in Rossville, IN. Our team has been trained in the latest techniques and technologies for insulation, and we are committed to giving our clients the best results possible. Our team is committed to providing professional services. We use our knowledge and customer-focused approach to make sure that your insulation needs are met quickly and well.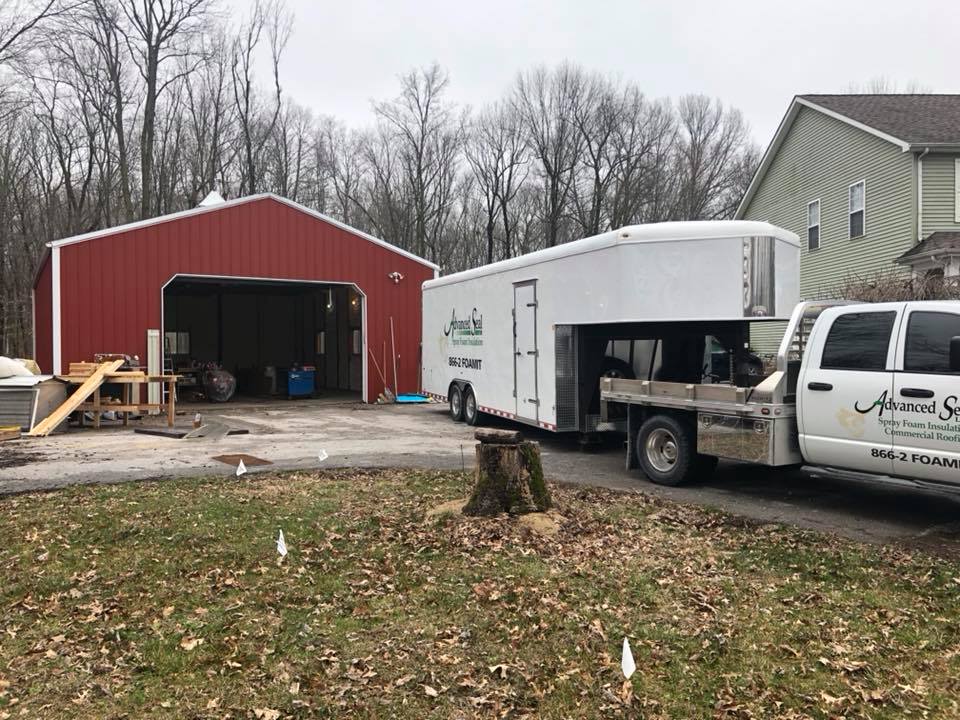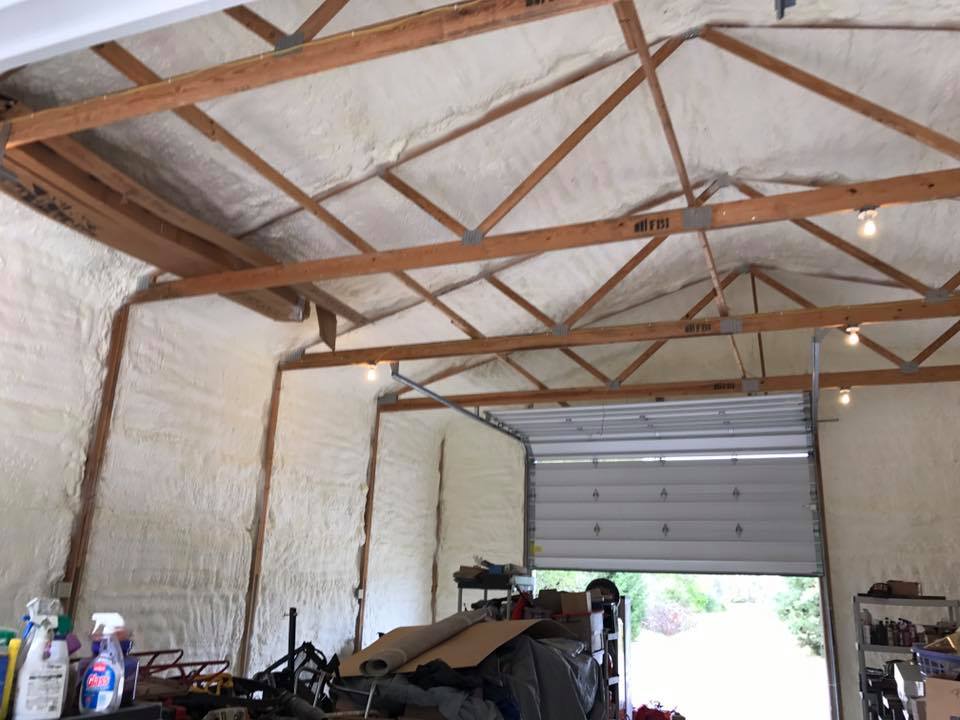 Residential Insulation
We know how important it is to have a home that is comfortable and uses little energy. Because of this, we offer high-quality spray foam for homes. Our team of skilled technicians will look at your home and recommend the best spray foam solution for your needs in Rossville, IN. Our company offers insulation services for homes. These services can be used for new construction, remodeling, or retrofitting. Our services are meant to help you make your Rossville, IN, home more comfortable and save you money on energy costs.
Insulation for businesses
As a business owner, you know how important it is to have a building that is well insulated. It can help you use less energy, reduce your carbon footprint, and make your workspace more pleasant. Our commercial spray foam insulation solutions are made to fit the insulation needs of your Rossville, IN office building, retail space, warehouse, or other business space. Our team of experienced professionals will work with you to find the best insulation for your Rossville, IN business.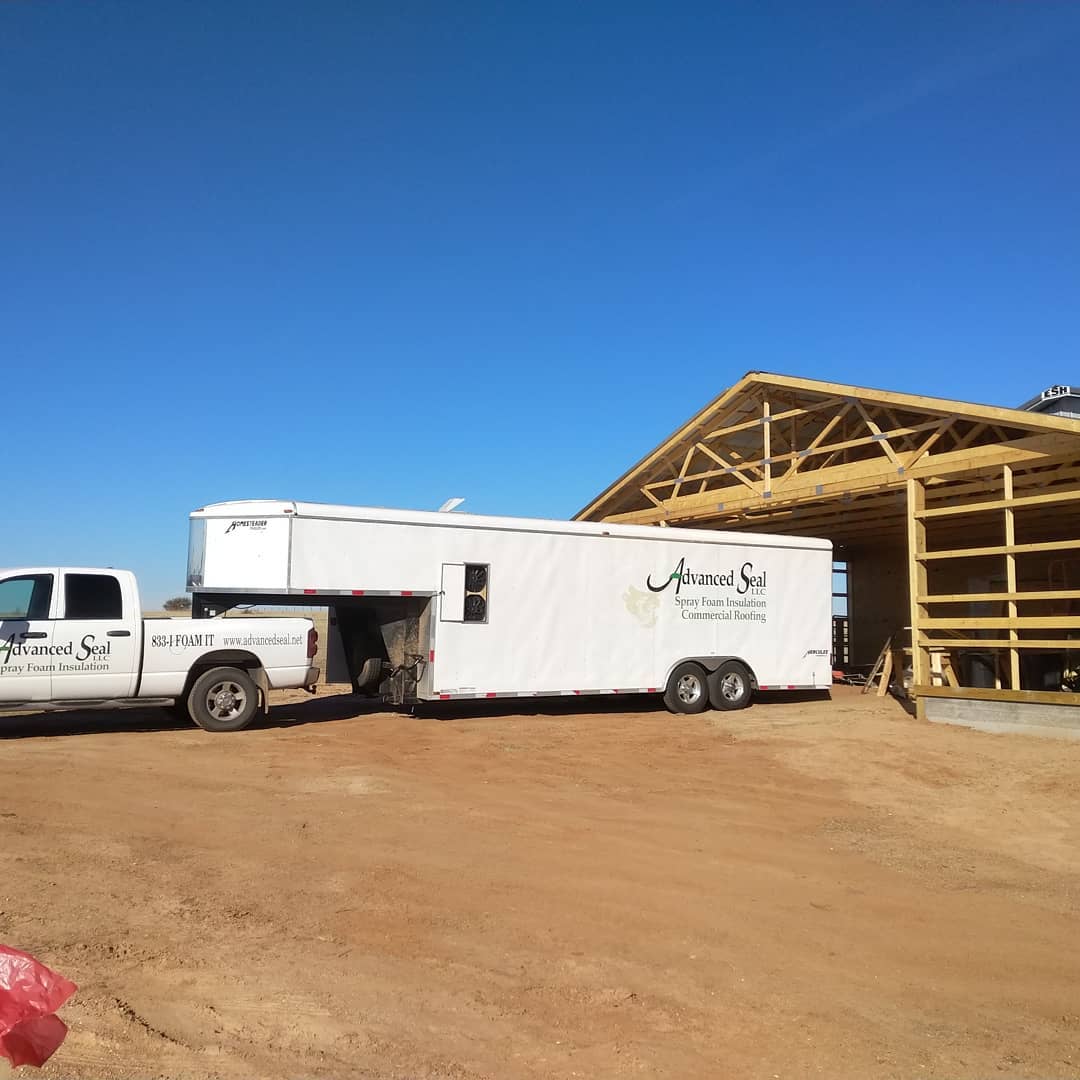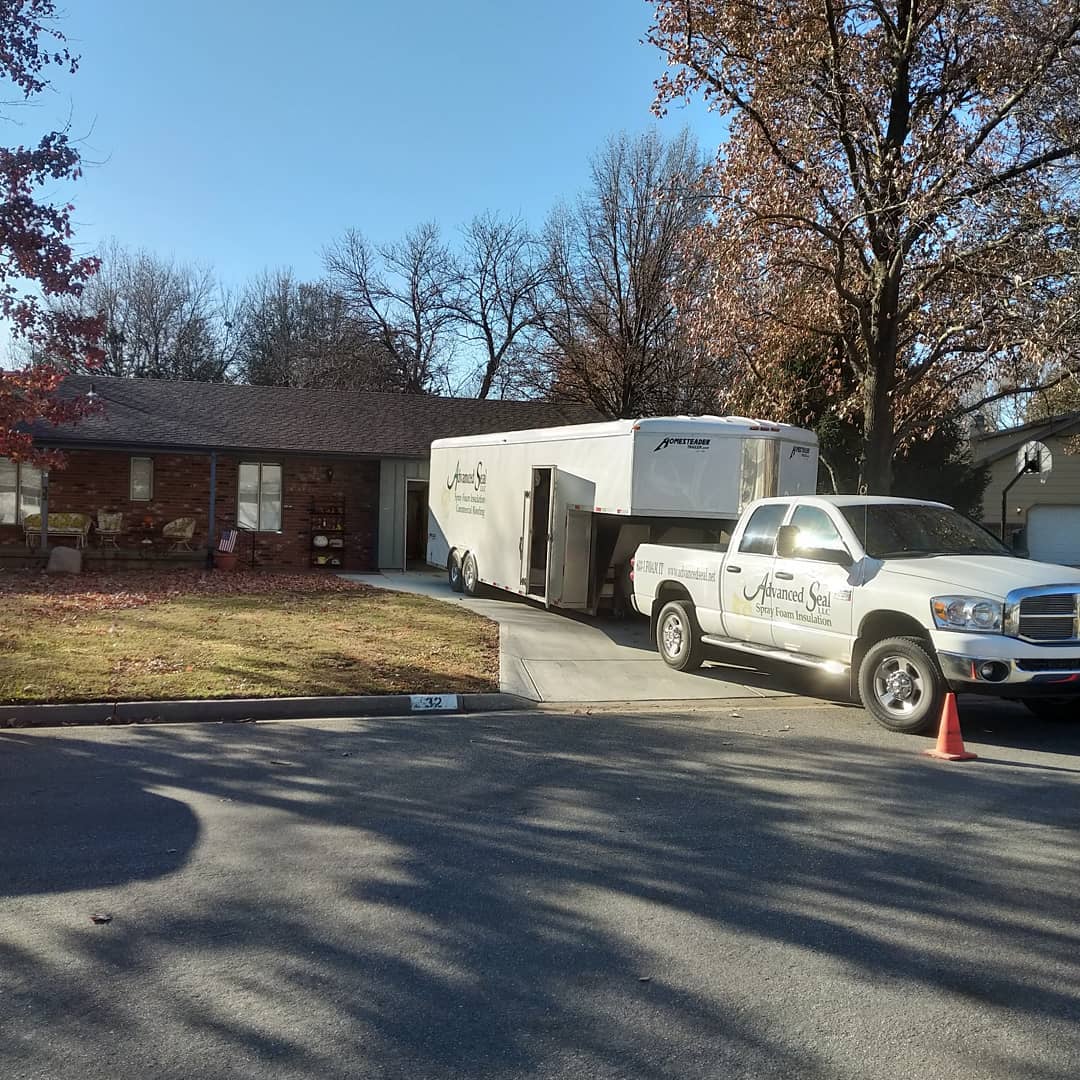 Insulation for Industry
Advanced Sealmore than just insulation for homes and businesses. They also do insulation for industries. We know that industrial buildings like factories, storage facilities, and manufacturing plants have specific insulation needs. When it comes to spray foam in Rossville, IN, our team of experts has the knowledge and experience to provide industrial facilities with effective insulation solutions that are made to fit their needs. Our industrial insulation services can help make your industrial building more effective and efficient, whether it's for thermal insulation, managing condensation, or soundproofing.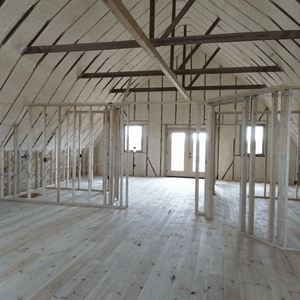 Insulation Contractors in Rossville, IN
Maintain better comfort in your home or building with help from a customer-centered insulation contractor. We're dedicated to making your maintenance process as easy and hassle-free as possible.With our focus on quality and efficiency, you can rest easy knowing your new residential or commercial insulation system is designed to last. Because quality matters to us, we take pride in our A+ rating with the Better Business Bureau®.
When you choose a spray foam insulation system, we promise decades of year-round comfort When you choose a spray foam insulation system, we promise decades of year-round comfort that will help you cut energy costs.